.
http://www.telegraph.co.uk/news/worldnews/northamerica/usa/7862527/Russian-spy-ring-labelled-nutty-and-feckless-by-former-CIA-agents.html
Russian 'spy ring' labelled nutty and feckless by former CIA agents
Current and former US intelligence officials have expressed their bemusement at details of an alleged Russian spy ring uncovered by the FBI.
30 Jun 2010
Associated Press
Eleven "secret agents" have been arrested amid claims that the group have been operating undercover in the US for more than ten years.
Russian officials have confirmed that some of the group were Russian citizens, but said that "they have not committed any actions directed against US interests."
Frederick Hitz, former inspector general of the CIA, said that the suspected Russian operation was "nutty".
"It just struck me as a throwback to the Cold War at a time when the Russians and the United States have so many forward-looking kinds of issues," he told the Washington Post.
"It looks as if it got going at the end of the Soviet era and just continued, even though it wasn't clear what the immediate goals of these people were."
Mark Lowenthal, a former senior CIA official, branded the operation "feckless".
"So many of the things they seemed to be after you can find out by listening to the right radio station or reading the right newspaper... It doesn't say a lot about the smarts of the SVR [Russia's foreign intelligence service]."
Even Russian experts were surprised by the methods employed by the team.
"It sounds preposterous to me," Mikhail Lyubimov, a writer and former member of the SVR, told the paper. "We've never used illegals like this," he said, referring to spies posing as ordinary citizens instead of diplomats. "And it's a comedy to have 10 of them connected."
---------------------------------------------------------------------------------------------------------------
http://www.kawther.info/wpr/2010/06/29/a-new-capture-of-a-mossad-agent-in-lebanon
A New Capture of a Mossad Agent in Lebanon
Kawther Salam
2010/06/29
Lebanese security arrested a newly uncovered Mossad agent (Charbel Q.) who had a sensitive post at "Alpha", the Lebanese telecommunications sector company. The Lebanese authorities described the capture of the new Mossad agent as a big catch saying that we are in the vanguard of uncovering a very precious treasure in terms of the services and information which was provided during the past 14 years to the Israelis and the Mossad, including information that helped the Israeli army to identify their targets during the criminal war of 2006.
Another Hollandese Mossad agent, Anneke Potter, served as executive director of the "Alpha" company. She escaped from Lebanon at the end of 2007 just a few hours before the implementation of the arrest warrant against her.
Mr. Charbel Q. was born in 1954 in Alma- Al-Shouf. In details revealed about the arrest of this Lebanese Mossad agent, the directorate of the intelligence of the Lebanese army, proceeding on preliminary information about him, monitored him and collected evidence about his collaborating with the Mossad, and Israel. In coordination between the intelligence assessment, the Attorney General and the Lebanese army commander, General Jean Kahwagi, decided to capture the spy (Charbel Q.). The spy (Charbel Q.) admitted his collaboration with Mossad and Israel since 1996.
On Friday June 25 2010, the Lebanese Attorney General authorized the directorates of intelligence in the army to raid the building of "Alpha" company in the "Cheveroleh" in "Furn Al-Shabak". They confiscated the computer of Charbel, some documents which were found in his office and other communication equipment which was found with him.
The preliminary investigations showed that Charbel Q. enabled the Israeli enemy to enter the Cellular Communications Network and in wire-tapping and monitoring the people who they wanted to spy on during the July criminal war of 2006. Alpha Communications services was able to determine the whereabouts of any person carried on its communications lines throughout all of Lebanese territory, as well as giving access to the names, numbers, addresses, and biographies of the people. Charbel Q. allowed the Israelis access to all these services during the past 14 years.
"Charbel Q." was responsible for a particular section of the company (BTS). A section that all the communication passes through in the first phase in the company. It controlled more than 650 sending stations in the Lebanese regions and maintains their connections to each other.
The preliminary investigations with Charbel, show that he planted technical equipment in all the stations of the company, through which he provided Israel with the working frequencies which are used in the stations. Through this theft, the Mossad and Israel were able to control all the processes from the cellular company's Alpha. The investigators are trying to find out who "Charbel Q.'s" partners are. They are expecting that his arrest will lead to uncovering new spying network(s).
http://lorientlejour.com/numero/4210/article/662718/Arrestation_du_technicien_d%27alfa+%3A_recherche_d%27eventuels_complices.html
Arrestation du technicien d'alfa : recherche d'éventuels complices
29/06/2010
Les services secrets de l'armée ont confirmé hier l'arrestation d'un technicien de l'opérateur de téléphonie mobile alfa, accusé de collaboration avec Israël.
L'employé, appelé Charbel Q., né en 1954, natif de Almane, Chouf, a été écroué le 24 juin. Toujours selon le communiqué,
il a avoué avoir collaboré avec le Mossad israélien depuis 1996. Il est soupçonné d'avoir surveillé, pour le compte de l'ennemi, certaines lignes durant la guerre de 2006, tout comme il était capable de neutraliser ou de faire fonctionner tout poste émetteur. Il pouvait faire de même pour la programmation des lignes, étant donné qu'il était un passage obligé pour toutes les opérations de communication de la compagnie, selon les informations divulguées.
Actuellement, les autorités tentent de découvrir d'éventuels complices au collaborateur. Les experts estiment que le technicien d'alfa aurait pu constituer un réseau à lui tout seul ou faire partie d'un réseau plus étendu. C'est en coopérant avec une ou plusieurs autres personnes que Charbel aurait pu avoir accès aux écoutes et aux enregistrements.
http://www.almanar.com.lb/NewsSite/NewsDetails.aspx?id=144322&language=fr
Fadlallah: l'ennemi contrôle les télécommunications au Liban
29/06/2010
Le député du bloc du Hezbollah Hassan Fadlallah

a tenu une conférence de presse à la place de l'étoile, siège du parlement afin de commenter les développements récents concernant l'espionnage israélien du réseau du réseau de télécommunications mobiles libanais et l'arrestation de l'espion libanais Charbel Qazzi.
"L'agression israélienne du réseau de communications est une dangereuse violation de la sécurité nationale libanaise et porte atteinte à l'Etat et à toutes ses institutions", a souligné le député.
"Au cours des dernières années, l'ennemi israélien a pu, grâce à cet espion, contrôler le réseau de télécommunications au niveau technique et porter atteinte à la sécurité nationale", a affirmé Fadlallah lors d'un point de presse au Parlement.
"D'après les premiers éléments de l'enquête, l'ennemi contrôle désormais l'infrastructure des télécommunications", a-t-il ajouté, précisant que les appels des Libanais à travers ce réseau parviennent directement aux renseignements israéliens.
Fadlallah a par la suite salué l'armée pour avoir arrêté l'espion; mais il a indiqué que les informations que ce dernier a transmis à l'ennemi sont d'un danger particulier et touchent au secteur économique libanais et à la dignité de chaque citoyen.
Dans ce cadre, le député a lancé un appel au gouvernement pour prendre des mesures immédiates et déterminer les dégâts du secteur susmentionné pour y remédier.
http://latimesblogs.latimes.com/babylonbeyond/2010/06/lebanon-alleged-israeli-spy-had-access-to-most-significant-segment-of-mobile-phone-network.html
LEBANON: Alleged Israeli spy had access to 'most significant segment' of cellphone network
June 28, 2010
An alleged Israeli spy arrested by Lebanese Army Intelligence last week had access to the "most significant segment" of one of the only two mobile networks in Lebanon, an industry expert told Babylon & Beyond.
The alleged spy, identified by officials as "Charbel Q," reportedly has confessed to working on behalf of the Israelis since 1996 and may have planted monitoring devices allowing the Israelis to tap directly into the Alfa network, one of the two major cellphone companies operating in Lebanon, according to local media reports (Arabic link).
"There is evidence that the accused, Charbel Q., had ties to Israel," a spokesman for the army confirmed. "The investigation is ongoing, and when it finishes, the matter will be decided according to Lebanese law."
According to one expert, the accused was a transmission officer responsible for maintaining crucial network stations, giving him access to "the most significant segment of the network from an intelligence perspective." Theoretically, the expert said, he could have planted devices that allowed the Israelis to eavesdrop on conversations and track people from their cellphones.
"Mobile technology allows you to mix activities such as location, identification and interception, so it is not a surprise that foreign forces have tried to penetrate these networks," said Riad Bahsoun, an industry expert who works on behalf of the International Telecommunications Union.
The case of Charbel Q has sparked anger and raised tough questions about the vulnerability of the Lebanese phone system and the government's culpability.
When cellphone service first came to Lebanon in 1994, the two networks were divided between foreign companies and powerful Lebanese political families. Even after the networks became state property in 2003, the government continued to lease the rights to foreign companies, eliminating competition and oversight and leaving Lebanese customers with some of the highest-priced cellphone service in the world.
In addition to being a favorite topic of complaint among ordinary Lebanese, the telecommunications sector is also a hot button among politicians. The militant group Hezbollah took up arms in 2008 to defend its terrestrial network, although Hezbollah members use the same mobile networks as the rest of the country.
"If the Mossad really have targeted some users on the [Alfa] network, it means that these people most probably are Hezbollah people," Bahsoun said. "In hindsight, we can say that, yes, Hezbollah people and the resistance were right in building their own secure network, or I don't know how [the resistance] would still be here."
The arrest of Charbel Q is just the latest in a crackdown by authorities over the last two years that has yielded dozens of suspects and is thought to have dealt a significant blow to Israel's intelligence-gathering capabilities.
– Meris Lutz in Beirut
---------------------------------------------------------------------------------------------------------------
http://www.guardian.co.uk/world/2010/jun/25/intelligence-deal-uk-us-released
Not so secret: deal at the heart of UK-US intelligence
• 1946 agreement tied allies into spying network
• Freedom of information requests bring publication
Richard Norton-Taylor
25 June 2010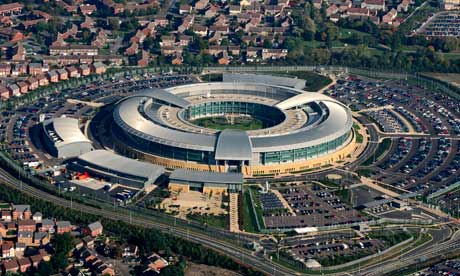 The terms of a secret agreement that became the core of the special relationship between Britain and the US are released today more than 60 years after the deal was signed by senior military officials.
A six-page "British-US Communication Intelligence Agreement", known as BRUSA, later UKUSA, tied the two countries into a worldwide network of listening posts run by GCHQ, Britain's biggest spying organisation, and its US equivalent, the National Security Agency.
Though its existence has long been known, the agreement, negotiated in London in March 1946, is only now being published, and for the first time officially acknowledged, after freedom of information requests in Britain and the US. Under the agreement, the countries agreed to exchange the knowledge from operations involving intercepting, decoding and translating foreign communications, including the "acquisition of communication documents and equipment". In a passage which ensured that GCHQ's activities remained wrapped in official secrecy, the agreement states: "It will be contrary to this agreement to reveal its existence to any third party whatever."
Documents released – and available from today, and free for a month, at www.nationalarchives.gov.uk/ukusa – include amendments and annexes to the agreement. One, dated 1948, states: "The value of Communication Intelligence in war and peace cannot be over-estimated; conservation of the source is of special importance." It adds: "The time limit for the safeguarding of Communication Intelligence never expires."
The documents emphasise the importance of individuals with access to this information – now know as "sigint", short for signals intelligence – to be indoctrinated about its sensitivity and the need for it to be protected. No one who knew about these intelligence gathering methods "shall be committed to a hazardous undertaking which might subject him to capture by the enemy or third party", one document says.
GCHQ's cover was blown by Time Out in 1976, but it was only officially "avowed" in 1982 when Geoffrey Prime, a former linguist at GCHQ, was jailed for 38 years for passing secrets to the Russians over a 14-year period. He was released in 2001.
Many documents have been weeded out of the GCHQ files to be released today. They include an appendix on the "designation of intercept targets" and another on "collaboration in the field". Also missing is a document titled: "Arrangements for emergency location of Comint (Communication Intelligence) units".
A GCHQ spokesman said last night: "The 1946 UKUSA agreement formed the basis for co-operation between the two countries throughout the cold war and continues to be essential in keeping the UK safe from today's threats."
Ed Hampshire, a senior records specialist at the National Archives, said: "The agreement represented a crucial moment in the development of the 'special relationship' between the two wartime allies and captured the spirit and practice of the signals intelligence co-operation which had evolved on an ad-hoc basis during the second world war."
He added: "As the threat posed by Nazi Germany was replaced by a new one in the east, the agreement formed the basis for intelligence co-operation during the cold war. The two nations – linked by common bonds of history, culture and language – agreed not to collect intelligence against each other or to tell any 'third party' about the existence of the agreement."
The UKUSA agreement was later extended to include Canada in 1948, and Australia and New Zealand in 1956. According to the intelligence historian, Richard Aldrich, the British tried to use the Commonwealth as an "equalizer", summoning the Canadians and the Australians to a London signals intelligence summit before meeting the Americans, Shortly afterwards, Stewart Menzies, the head of MI6, met an American team led by Joseph Wenger at Bryanston Square in London to work on a bilateral deal. "When negotiations became sticky, Menzies whisked everyone off to White's Club for a bibulous lunch and – suitably refreshed – they resolved their differences", says Aldrich.
The agreement was signed on 5 March 1946 by Colonel Patrick Marr-Johnson on behalf of the UK's London Signals Intelligence Board and Lieutenant General Hoyt Vandenberg for the US State-Army-Navy Communication Intelligence Board.
The US was reluctant to include Commonwealth countries as equals and on occasions blocked intelligence sharing with them. The 1946 agreement states the exchange of intelligence would not be "prejudicial to national interests".
But, despite occasional rows, the eavesdropping network, sometimes referred to as Echelon, has expanded. Norway joined in 1952, Denmark in 1954, and Germany in 1955. Italy, Turkey, the Philippines and Ireland are also members. Documents released today contain thousands of intercepts from the Soviet Union but stop at 1949, as does the first official history of MI6, to be published in the autumn. Though GCHQ employs about 5,500 staff, significantly more than MI5 or MI6, its budget also remains a secret.
Then sensitivity surrounding GCHQ operations is further reflected in its strong opposition to the product of intercepts being used as evidence in court trials, a ban which critics say would obviate the need for control orders and secret hearings but one which GCHQ argues is needed to protect the capabilities of its technology.
GCHQ, the government's communications headquarters, is based in Cheltenham and grew out of wartime Bletchley Park where mathematicians, scientists and linguists broke the German Enigma codes.
---------------------------------------------------------------------------------------------------------------
http://www.haaretz.com/print-edition/news/israel-worried-by-new-turkey-intelligence-chief-s-defense-of-iran-1.294568
Israel worried by new Turkey intelligence chief's defense of Iran

Israeli sources believe Hakan Fidan aided in orchestrating an intentional change in relations between Israel and Turkey.
Amir Oren
07.06.10
The Israeli defense establishment - and especially the Mossad's foreign relations department, which maintains ties with Turkey's national intelligence organization (MIT) - is concerned over the recent appointment of Hakan Fidan as head of that organization, and the implications of that appointment vis-a-vis Turkish relations with Israel and Iran.















Hakan Fidan.



Ten days ago, Hakan Fidan, 42, a personal confidant of Turkish Prime Minister Recep Tayyip Erdogan, assumed the post of head of MIT, which combines the equivalent functions of Israel's Mossad and Shin Bet security service.
Israeli security sources believe last week's the Mavi Marmara incident reflects an intentional change in relations between Israel and Turkey - orchestrated by Erdogan, along with Fidan and Foreign Minister Ahmed Davutoglu.
There is no concrete information, however, regarding Fidan's involvement in the incident or his ties with IHH, the group that organized the flotilla. In meetings between intelligence officials and the local political leadership, it was noted that Fidan has close ties with Erdogan's Islamist party, and that during the past year he was deputy director of the prime minister's office and played a central role in tightening Turkish ties with Iran, especially on the nuclear issue.
Fidan's appointment at MIT will help strengthen Erdogan's control over certain civilian elements in the Turkish intelligence community, both in terms of determining foreign and defense policy, and also vis-a-vis members of the senior military echelons, who are considered to be a central threat to the Islamist party's power
To date intelligence ties between Israel and Turkey have been good. In April the last head of MIT, Emre Taner, retired after a five-year stint. Erdogan appointed Fidan as acting head then, but he only formally took over late last month. Fidan served in the Turkish military for 15 years, until 2001, but was not an officer.
MIT has extensive authority, in both internal security and foreign intelligence gathering. Its chief answers directly to the prime minister, although the law obliges him also to report to the president, the chief of staff and the country's National Security Council.
Fidan completed a B.A. at the University of Maryland, and he completed his master's and doctorate in Ankara. His dissertation was a comparative analysis of the structure of U.S., British and Turkish intelligence organizations.After his military service, Fidan served in the Turkish embassy in Australia, and last year he represented Ankara in the International Atomic Energy Agency, where he defended Iran's right to carry on with its nuclear program for "peaceful purposes."
With Davutoglu, Fidan formulated last month's uranium transfer deal between Turkey, Brazil and Iran. Apparently, he supports the idea of splitting MIT's authority into an internal and an external intelligence organization, like in Israel, Britain and the United States. It is reported that he intends to concentrate on "institutional" tasks and to work with an independent security service, one of whose main purposes is to deal with the Kurdish PKK organization - partly to deflect criticism of his appointment.
In Israel there is concern Fidan's appointment will have a two-pronged effect: on one hand, that exchange of intelligence between the two countries will be harmed, and on the other, that Israel will have to limit the transfer of information to Turkey, out of a concern that it may be passed on to enemy organizations or states.
----------------------------------------------------------------------------------------------------------------------------------------------------
http://intelligencenews.wordpress.com/2010/06/24/01-498/
Germany refuses to drop Mossad prosecution, despite Israeli pressure
IAN ALLEN
intelNews.org
June 24, 2010
German-Israeli relations sunk to a new low this week, after the German government rejected Israel's call to drop a public investigation into the actions of a suspected Israeli spy. The alleged spy, whose travel documents identify him as "Uri Brodsky", was arrested upon arriving in Poland on June 4. He is wanted by German prosecutors, not for directly participating in the assassination by Israeli intelligence agency Mossad of senior Hamas weapons procurer Mahmoud al-Mabhouh, as had been previously reported, but for procuring a forged German passport for the assassins. "Brodsky" appears to have traveled under the cover name of "Alexander Verin" to Cologne, Germany, where he employed the services of a lawyer to acquire the forged passport. It was later used used by Israeli Mossad agents to travel to Dubai, United Arab Emirates, where al-Mabhouh was assassinated. Since "Brodsky's" arrest, Israeli authorities have been trying to stop the Polish government from extraditing him to Germany. They have also pressured the Germans to drop a public investigation into "Brodsky", using a rarely employed law based on "overwhelming public interest". But Berlin officials told German newsmagazine Der Spiegel that the government is "united in the belief that any investigation into 'Uri Brodsky' should be dealt with according to purely judicial considerations". Meanwhile, on Sunday German cabinet ministers sharply criticized Israel for forbidding Germany's minister for development, Dirk Niebel, to enter the Gaza Strip to inspect the progress of a German-funded humanitarian assistance program. The Israeli move prompted German minister of foreign affairs, Guido Westerwelle, to condemn it as "a big diplomatic mistake". But a spokesman for Israel's foreign affairs ministry said that Israel does "not allow senior politicians into Gaza because Hamas will manipulate such visits to gain legitimacy".
http://news.yahoo.com/s/ap/20100612/ap_on_re_eu/hamas_slaying
Alleged Mossad spy arrested in hit-squad case
JUERGEN BAETZ
Jun 12, 2:26 pm ET

BERLIN – An alleged Mossad spy from Israel wanted in connection with the hit-squad slaying of a Hamas agent in Dubai has been arrested in Poland, officials said Saturday.
The man, using the name Uri Brodsky, is suspected of working for Mossad in Germany and helping to issue a fake German passport to a member of the Mossad operation that allegedly killed Hamas agent Mahmoud al-Mabhouh in Dubai in January, a spokesman for the German federal prosecutor's office told The Associated Press.
Brodsky was arrested in early June upon his arrival in Poland because of a European arrest warrant issued by Germany which is now seeking his extradition, the spokesman said, declining to be named in line with department policy.
The spokesman had no estimate of how long it could take for Brodsky to be extradited from Poland to Germany, saying "the matter is now in the hands of the Polish authorities." If Brodsky agrees, the extradition could take a few days, but that isn't likely, the spokesman said.
In Warsaw, Monika Lewandowska, a spokeswoman for Polish prosecutors, confirmed that the suspect, identified only as Uri B., was arrested at the city's international airport on June 4. She told the AP that the arrest warrant was made "in connection with the murder of a Hamas member in Dubai."
The suspect appeared before a Polish court on June 6, and was ordered to remain in temporary arrest for up to 40 days, she said. Lewandowska had no information on his possible extradition.
In Israel, the Foreign Ministry said without elaborating that it was aware of the man's fate. "At the moment, we're looking into that like any other Israeli who has been arrested, and he's getting consular treatment," spokesman Andy David said.
Police in the United Arab Emirates said the elaborate hit squad linked to the Jan. 19 slaying in Dubai of al-Mabhouh — one of the founders of Hamas' military wing — involved some 25 suspects, most of them carrying fake passports from European nations.
Dubai's police chief, Lt. Gen. Dahi Khalfan Tamim, has said he is nearly "100 percent" certain that Mossad, Israel's spy agency, masterminded the killing.
The brazen assault in a luxury hotel and its alleged perpetrators were widely captured by security cameras. Some footage, released by Dubai's police, showed alleged members of the hit squad disguised as tourists, wearing baggy shorts, sneakers and baseball caps, and carrying tennis rackets.
At the time, Israel said it didn't know who was responsible for the killing but welcomed it, claiming al-Mabhouh was a key link in smuggling weapons to Gaza and a possible middleman with Israel's archenemy, Iran.
For Israel, the news about Brodsky's arrest comes at an already difficult time as the country is facing international criticism over its May 31 military raid on a humanitarian flotilla bound for Hamas-ruled Gaza that killed nine people.
The German news weekly Der Spiegel reported that the arrest in Poland already has already led to some diplomatic friction. The Israeli Embassy has urged Polish authorities not to extradite Brodsky, the magazine reports in its issue to be published Monday.
Germany's Foreign Ministry had no comment on the case and referred to an ongoing judicial investigation by the federal prosecutor's office. The country's top investigating unit deals with all cases affecting internal or external security, including terrorism or espionage.
After a German passport was used by a person linked to the Dubai slaying, the prosecutor's office in February started investigating a possible connection to a foreign intelligence agency.
Authorities in the western city of Cologne had issued a passport to a man named Michael Bodenheimer. A man using that name was among the assassins who killed the Hamas operative, according to Dubai police.
In February, German Foreign Minister Guido Westerwelle urged a thorough investigation and said German authorities would do everything possible to support their counterparts in the UAE.
If Brodsky's extradition goes through, however, it could put the government in Berlin — a staunch Israeli ally — in a difficult diplomatic position.
___
Associated Press Writer Vanessa Gera in Warsaw and Amy Teibel in Jerusalem contributed to this report.
---------------------------------------------------------------------------------------------------------------

http://www.telegraph.co.uk/news/worldnews/middleeast/israel/7844607/Israel-gripped-by-identity-of-Prisoner-X.html
Israel gripped by identity of 'Prisoner X'
Israel has been gripped by a guessing game over the identity of a mysterious prisoner being held in such secrecy that even his guards do not know his name.
Richard Spencer and Adrian Blomfield
21 Jun 2010
The elusive "Mr X" is being held for unspecified crimes and confined in total seclusion within a private wing of the maximum-security Ayalon prison.
No one knew of his existence until the shroud of secrecy was briefly lifted after a story appeared on the Ynet news website, owned by Israel's leading Hebrew-language newspaper Yediot Ahronot.
Quoting unidentified officials within the Israeli penitentiary service, it disclosed that Mr X was being held in Unit 15, a wing of Ayalon prison that contains a single cell.
He is not though to receive any visitors and his wing is cut off from the rest of the prison by double iron doors. So hermetic are the conditions in which he is held that other prisoners can neither see nor hear him.
"He is simply a person without a name and without an identity who has been placed in total and utter isolation from the outside world," a prison official was quoted as saying.
Within hours, the story had vanished from the newspaper's website, allegedly after Israel's domestic intelligence service won a gagging order banning all media coverage of the case.
The attempt to redraw the veil has had only limited success, however, with the disappearance of the story serving only to whet the interests of human rights activists in Israel, who have now launched a campaign to force the state to unmask Mr X and disclose his crimes.
Dan Yakir, chief legal counsel for the Association for Civil Rights in Israel, the country's oldest human rights group, said: "There is no information on whether this person has been charged, whether he has been tried or whether he has been convicted."
In a letter to the Israeli attorney general last week which has yet to receive a response, Mr Yakir protested the secrecy surrounding Mr X's detention.
"It is insupportable that, in a democratic country, authorities can arrest people in complete secrecy and disappear them from public view without the public even knowing such an arrest took place," he wrote.
Amid the intrigue and the silence of the domestic press, Mr X's cause has also been taken up by influential Jewish bloggers, most notably Richard Silverstein, a US-based commentator who has played a leading role in forcing Israel to drop gagging orders in recent months.
While there has been little but speculation as to what Mr X may have done, there can be little doubt about the importance attached to him by the state for he is being held in the cell specially built to house Yigal Amir, the Israeli extremist who assassinated Yitzhak Rabin, the former prime minister, in 1995.
But one Israeli security expert said that the secrecy suggested espionage rather than terrorism is likely to lie at the heart of the mystery.
In 1983, Marcus Klingberg, a leading Israeli scientist, was jailed for 20 years for passing secrets about the country's biological warfare programme to the Soviets. But it was only after he had been in prison for a decade that Israelis heard for the first time about Klingberg's existence, arrest and conviction.
Mr X is being held in the same prison as Mordechai Vanunu, the whistle-blower who revealed Israeli nuclear secrets before he was lured out of Britain by a Mossad honeytrap in 1986 and jailed for 18 years.
Vanunu was sent back to prison last month for talking to foreigners, in violation of his parole.
Israel's prison service has declined to confirm or deny the existence of Mr X on security grounds.
---------------------------------------------------------------------------------------------------------------
http://www.voltairenet.org/article165973.html
english text:
http://www.voltairenet.org/article165975.html
20 juin 2010
Attentat contre le général Nyamwasa
Ancien compagnon de route de Paul Kagame avant le génocide et la prise du pouvoir, le général Faustin Kayumba Nyamwasa fut chef d'état major du Rwanda, puis directeur des services de renseignement, avant de se brouiller avec le président et de prendre le chemin de l'exil.
Il avait rejeté l'accusation de corruption formulée contre lui et avait accusé en retour son ancien ami Paul Kagame d'éliminer tous ceux qui ne se plient pas devant lui.
Il avait trouvé refuge en Afrique du Sud, où un tueur lui a tiré dessus à bout portant, le 19 juin 2010. Le général a été hospitalisé dans un état critique. Le gouvernement de Kigali a démenti toute implication dans l'attentat.
---------------------------------------------------------------------------------------------------------------
http://www.guardian.co.uk/media/2000/jun/12/pressandpublishing.mondaymediasection
Tinker, tailor, soldier, journalist
Has Fleet Street been over-run by the intelligence agencies? David Leigh unravels the hidden network of spooks at the heart of the British press.
British journalists - and British journals - are being manipulated by the secret intelligence agencies, and I think we ought to try and put a stop to it.
The manipulation takes three forms. The first is the attempt to recruit journalists to spy on other people, or to go themselves under journalistic "cover". This occurs today and it has gone on for years. It is dangerous, not only for the journalist concerned, but for other journalists who get tarred with the espionage brush. Farzad Bazoft was a colleague of mine on the Observer when he was executed by Saddam Hussein for espionage. In a sense it didn't matter whether he was really a spy or not. Either way, he ended up dead.
The second form of manipulation that worries me is when intelligence officers are allowed to pose as journalists in order to write tendentious articles under false names. Evidence of this only rarely comes to light, but two examples have surfaced recently, mainly because of the whistleblowing activities of a couple of renegade officers - David Shayler from MI5 and Richard Tomlinson from MI6.
The third sort of manipulation is the most insidious - when intelligence agency propaganda stories are planted on willing journalists, who disguise their origin from their readers. There is - or has been until recently - a very active programme by the secret agencies to colour what appears in the British press, called, if publications by various defectors can be believed, information operations, or "I/Ops". I am - unusually - in a position to provide some information about its operations.
Let us take the third allegation first. Black propaganda - false material where the source is disguised - has been a tool of British intelligence agencies since the days of the second world war, when the Special Operations Executive (SOE) got up to all kinds of tricks with clandestine radio stations, to drip pornography and pessimism into the ears of impressionable German soldiers. Post-war, this unwholesome game mutated into the anti-Soviet Information Research Department (IRD). Its task was ostensibly to plant anti-communist stories in the developing-world press, but its lurid tales of Marxist drunkenness and corruption sometimes leaked back to confuse the readers of the British media.
A colourful example of the way these techniques expanded to meet the exigencies of the hour came in the early 70s, when the readers of the News of the World were treated to a front-page splash, "Russian sub in IRA plot sensation", complete with aerial photograph of the conning tower of a Soviet sub awash off the coast of Donegal. That was the work of Hugh Mooney of the IRD, which was eventually closed down in 1977.
Its spirit did not die, however. Nearly 25 years later, readers of the Sunday Telegraph were regaled with with the dramatic story of the son of Libya's Colonel Gadafy and his alleged connection to a currency counterfeiting plan. The story was written by Con Coughlin, the paper's chief foreign correspondent and it was falsely attributed to a "British banking official". In fact, it had been given to him by officers of MI6, who, it transpired, had been supplying Coughlin with material for years.
The origins of that November 1995 newspaper article only came to light when they were recently disclosed by Mark Hollingsworth, the biographer of renegade security service officer David Shayler. Shayler had worked on MI5's Libya desk at the time, in liaison with his counterparts in the foreign espionage service, MI6, and had come away with a detailed knowledge of events, and a bundle of secret documents to back them up.
The allegations were confirmed from an unexpected direction. The Sunday Telegraph was served with a libel writ by Gadafy's son. The paper was unable to back up its suggestion that Gadafy junior might have been linked to a fraud, but pleaded, in effect, that it had been supplied with the material by the government.
In a long and detailed statement, which entered the public domain in the course of a judgment given in an interlocutory appeal on October 28 1998, the paper described how, under Charles Moore's editorship, a lunch had been arranged with the then Conservative foreign secretary, Malcolm Rifkind, at which Con Coughlin had been present. Told by Rifkind that countries such as Iran were trying to get hold of hard currency to beat sanctions, Coughlin was later briefed by an MI6 man - his regular contact.
Some weeks later, he was introduced to a second MI6 man, who spent several hours with him and handed over extensive details of the story about Gadafy's son. Although Coughlin asked for evidence, and was shown purported bank statements, the pleadings make clear that he was dependent on MI6 for the discreditable details about the alleged counterfeiting scam. He was required to keep the source strictly confidential.
Throughout the formal pleadings, the Telegraph preserved the figleaf of its sources by referring to a "Western government security agency". But this veil of coyness was blown away by City solicitor David Hooper in his book on libel published last month, Reputations Under Fire, in which he says: "In reality [they were] members of MI6."
So, unusually, an MI6 exercise in planting a story has been laid bare. Now, there is no suggestion that Con Coughlin is dishonest in his work. He is a perfectly conscientious journalist who I expect did his best to substantiate his facts and undoubtedly believed in their truth. But nevertheless, those facts may not have been true. And I believe he made a serious mistake in falsely attributing his story to a "British banking official". His readers ought to know where his material is coming from. When the Sunday Telegraph got into trouble with the libel case, it seems, after all, to have suddenly found it possible to become a lot more specific about its sources.
This was not an isolated example of recent MI6 I/Ops. In August 1997, the present foreign editor of the Independent, Leonard Doyle, was also in contact with MI6 while he was at his previous post at the Observer. I know, because I became involved in an MI6-inspired story as a result. Doyle's MI6 contact supplied him with intelligence information about an Iranian exile who, while running a pizza business in Glasgow, was also attempting to lay hands on a sophisticated mass spectrometer which could be used for measuring uranium enrichment - a key stage in acquiring components for a nuclear bomb.
We were supplied with a mass of apparently high-quality intelligence from MI6, including surveillance details of a meeting in an Istanbul hotel between our pizza merchant and men involved in Iranian nuclear procurement.
I should make clear that we did not publish merely on the say-so of MI6. We travelled to Glasgow, confronted the pizza merchant, and only when he admitted that he had been dealing with representatives of the nuclear industry in Iran did we publish an article. In that story we made it plain that our target had been watched by Western intelligence.
Nevertheless, I felt uneasy, and vowed never to take part in such an exercise again. Although all parties, from the foreign editor down, behaved scrupulously, we had been obliged to conceal from our readers the full facts and had ended up, in effect, acting as government agents.
Now, after the Tomlinson/Shayler defections and the subsequent revelation of MI6's continuing I/Ops programme of which my Iranian experience was plainly a part, I think the cause of honest journalism is best served by candour. We all ought to come clean about these approaches, and devise some ethics to deal with them. In our vanity, we imagine that we control these sources. But the truth is that they are very deliberately seeking to control us.
The second intelligence tactic of manipulation which gives concern is the habit of allowing spies to write under false names. It was Tomlinson, I suspect, who, having worked in the area, first blew the whistle on this one. And it was a recently published book - MI6 by Stephen Dorril - which once again added the final piece of the jigsaw.
Two articles appeared in the Spectator in early 1994 under the byline Kenneth Roberts. They were datelined Sarajevo, and Roberts was described as having been working with the UN in Bosnia as an adviser. In fact, he was MI6 officer Keith Robert Craig (the pseudonym was a simple one), whose local cover was as a civilian "attached" to the British military unit's Balkan secretariat.
At the time, Bosnia was the site of attacks and atrocities from neighbouring Serbia, and also the focus of some passionate reporting from British journalists. The British military was there in a UN peacekeeping role, but anyone who read Roberts's articles might have begun to wonder whether it was not a better policy for British troops to go home and leave the Serbs a free hand.
The first article on February 5 rehearsed arguments for a UN withdrawal, pointing out that all sides committed atrocities. The second piece complained, baselessly, about "warped" and inaccurate reporting by journalists, including the BBC's Kate Adie.
It is possible, of course, that Craig was merely overcome with private literary urges whilst marooned in the Balkans, and thought it more politic to express his own opinions under a nom de plume . But one of the traditional roles of I/Ops is to plant stories. What is not clear is how the introduction to the Spectator was made, or whether Craig confided his real trade to the then editor of the Spectator, Dominic Lawson. In his recent book about MI6, Stephen Dorril points out that Dominic Lawson's brother-in-law, Anthony Monckton, was himself a serving MI6 officer, who was to take over the Zagreb station in the Balkans in 1996. (Rosa Monckton, his sister and Dominic Lawson's wife, was the late Princess Diana's close friend.)
These relationships - which the disenchanted Tomlinson knew all about because he had himself served undercover in the Balkans in the same time-frame - have only slowly emerged into the public domain. There is no reason to believe the then editor of the Spectator did anything improper at all, and certainly no reason to think that he was acting as an agent of MI6, whether paid or unpaid. But, as an editor, wittingly or not, it must be a bad idea to end up in a position where an MI6 officer is writing for your publication on matters of political controversy, under a false name.
The final malpractice which the Tomlinson/Shayler defections have brought to light is the continuing deliberate blurring by MI6 of the line between journalist and spy. This is an old crime - Kim Philby, former foreign correspondent of the Observer would have had plenty of stories to tell about that. But it should be exposed and stopped. Tomlinson himself, by his own account, spent six months in 1993 travelling around Croatia and Serbia trying to recruit informants, under the guise of a British journalist. Dorril, in his book, publishes the further assertion that the Spectator itself was unknowingly used as cover by no fewer than three MI6 officers working in Bosnia, Belgrade and Moldova.
The most dismaying allegation floated by Tomlinson was that he had heard within MI6 of a "national newspaper editor" who was used as an agent, and had received up to £100,000 in covert payments, accessed at an offshore bank, via a false passport obligingly supplied by MI6 itself. This claim set off a hue and cry, during which the hapless Dominic Lawson, now editor of the Sunday Telegraph, issued his denial, and other editors came under suspicious scrutiny.
In fact, I believe Tomlinson has been wrongly reported. Those who have talked to him in detail say that he has no first-hand knowledge, but merely knew of something a colleague obliquely mentioned. Hearing the words "editor" and "national newspaper", Tomlinson jumped to the wrong conclusion, and then started guessing. Spies are, after all, very like journalists in their methods - but merely less reliable. What those in the newspaper business know is that there is all the difference in the world between "the editor" and "an editor". Newspapers have, for example, education editors, environment editors and defence editors (not, I should say, that I have any evidence against any individual members of these categories).
And a senior journalist at that level - who could travel, see things, report back - would be of more practical use in the business of espionage than, say, the editor of any national newspaper. So the hunt is still on for the miscreant. And, make no mistake, this kind of behaviour by journalists is dangerous and wrong.
Our first task as practitioners is to document what goes on in this very furtive field. Our second task ought to be to hold an open debate on what the proper relations between the intelligence agencies and the media ought to be. And our final task must then be to find ways of actually behaving more sensibly.
This article appears in the current edition of the British Journalism Review. Copies, £4.95 from BR&D Ltd (01702 552912). www.bjr.org.uk
---------------------------------------------------------------------------------------------------------------
http://www.powerset.com/explore/semhtml/Operation_Plumbat??query=Israel+Operation+Nuclear
Operation Plumbat
Operation Plumbat was an Israeli covert operation in 1968 to obtain yellowcake (processed uranium ore) to support the Israeli nuclear weapons effort.[1]
France stopped supplying Israel with uranium fuel for the Dimona nuclear reactor after the 1967 Arab-Israeli War. In 1968 Israel managed to obtain 200 tonnes of yellowcake shipped out of Antwerp to Genoa for a European front company by transferring the ore to another vessel at sea. This Mossad covert operation violated Euratom controls of nuclear materials.[1][2]
The name of Operation Plumbat is derived from the Latin "plumbum", meaning lead, and is a reference to the labeling of the drums used to transport the yellowcake.[2]
There are many fiction books created around this incident, including the very famous Triple (novel) authored by Ken Follet.
References
Sources
---------------------------------------------------------------------------------------------------------------
http://www.voltairenet.org/article165721.html
source: reseau Voltaire
13 June 2010
JFK and RFK: The Plots that Killed Them, The Patsies that Didn't

James Fetzer*
Robert F. Kennedy was assassinated 42 years ago in the midst of his campaign for the U.S. presidency. Largely overshadowed by the death of his brother, President John F. Kennedy, the official account of RFK's tragic end, allegedly shot down by a lone gunman, like his brother, has received vastly less attention. In both instances, we are looking at staged events that fit into a recurrent pattern in U.S. and world history where innocent individuals (or "patsies") are baited and framed for cover-up purposes. Professor James H. Fetzer, an expert in the scientific study of assassinations, provides a sketch of how we know what happened to them and why, where RFK's assassination was in part intended to prevent a reinvestigation into his brother's death.
Victory in California: RFK greets supporters in the Embassy Ballroom, Ambassador Hotel, in Los Angeles, on June 5, 1968.

(Photo: Bill Eppridge)
Introduction
A persistent myth of American history is that lone assassins were responsible for the deaths of Abraham Lincoln, John F. Kennedy, Martin Luther King and Robert Francis Kennedy. But four of the Lincoln conspirators were hanged from the same gallows at the same time [1]. On June 5, 1968, after RFK won the Democratic primary in California, he was shot down as he passed through the pantry of the Ambassador Hotel. The official account maintains that he was taken out by a lone, demented gunman, Sirhan Sirhan, a Palestinian who had written, "RFK must die!", over and over in a notebook. Like the lone, demented gunman accused of assassinating his brother, John, both murders were products of conspiracies, where Sirhan Sirhan, like Lee Harvey Oswald, was designated as the patsy.
In spite of their history, most Americans continue to believe that their nation is "an exception" and that, while conspiracies occur elsewhere, including Europe and the Middle East, especially, they do not occur at home. The truth, of course, is that conspiracies are as American as apple pie. All that they require is collaboration between two or more individuals to bring about an illegal end. Most American conspiracies are economic, but many are political, too. Franklin Delano Roosevelt observed long ago that, if something important happened in politics, you could bet it was not by accident. And that is certainly the case regarding the brothers.
The assassinations of RFK and JFK were both conspiracies. Both involved the destruction of evidence. Both involved the fabrication of evidence. Both involved framing their patsies. Both involved complicity by local officials. Both involved planning by the CIA. Both were used to deny the American people of the right to be governed by leaders of their own choosing. My purpose here is to outline how these things are done, because the agencies responsible for these events continue to employ the same techniques, not only of killing their targets but of covering them up. The more we understand how these things are done, the less likely we are to be deceived again.
Some basic facts
RFK:
More bullets were fired in the pantry of the Ambassador Hotel than could have come from Sirhan Sirhan's gun.

RFK was shot behind the right ear from about 1.5 inches, but Sirhan was never that close and always in front of him.

The coroner's report did not support the Los Angeles' Police Department's assassination scenario.

The Los Angeles Police Department engaged in massive destruction of evidence from the pantry of the hotel because "it would not fit into a card file".
JFK:
JFK at Bethesda Hospital. The throat wound had changed from Parkland Hospital, where it was a small, clean puncture wound of entry with a straight-line incision. November 22, 1963.
The weapon Oswald is alleged to have used cannot have fired the bullets that killed JFK.

The "magic bullet" theory is provably untrue and was not even anatomically possible.

JFK was hit four times - in the throat from in front, in the back from behind and in the head from in front and behind

X—rays were altered, a brain was substituted, and photos and films were faked to conceal the true causes of his death.
The assassination of RFK completed the decapitation of the left wing in the United States, which had begun with the termination of JFK's presidency but continued with the gunning down of Malcolm X, who was the most progressive voice on the far left. With the deaths of Martin Luther King (April 4, 1968) and Robert F. Kennedy, the country shifted strongly to the right, in part from the despair induced by the loss of inspiring leaders.
The conditions required for movements capable of historic changes include intelligent, charismatic, and inspirational leaders, of whom there are very few like these. While the execution of Czar Nicholas II and his family in Russia and of Louis XVI and Marie Antoinette in France meant there was "no turning back", removing liberal leaders cements the status quo with its distribution of wealth and power.
RFK: The Ambassador Hotel
Sirhan Bishara Sirhan was convicted and sentenced to the gas chamber on May 21, 1969. In 1972, his sentence was commuted to life in prison. Years later, a forensic investigation concluded that Sirhan Sirhan was not the lone shooter.
The weapon removed from Sirhan Sirhan was a .22 caliber, eight-round revolver, with serial number H-53725 [2]. Sirhan emptied his weapon from a location in front of Bobby Kennedy. The autopsy performed by Dr. Thomas Noguchi, however, showed RFK was hit by four bullets, all of which were fired from behind at upward angles. And five others were wounded by separate shots [3].
Bullets were removed from holes in the walls and ceiling of the pantry. Since there were as many as thirteen shots—some of which even hit the ceiling behind his location—Sirhan could not have fired them all. And with more than one shooter, a conspiracy had to have been involved [4]. Autopsy reports are usually "the best evidence" about a crime of this kind. Dr. Noguchi's medical report, however, did not agree with the Los Angeles Police report. The evidence did not point to Sirhan as the killer [5]. In particular, the fatal shot entered behind his right ear from about an inch and a half away, but Sirhan had not been closer than several feet in front of RFK.
Although Sirhan cannot have fired the bullets that killed Kennedy, his defense attorney, Grant Cooper, did not defend him on the ground that he wasn't guilty but argued instead for "diminished capacity" [6]. Another witness, DeWayne Wofler, even testified that the bullets fired at RFK had come from an entirely different gun [7].
As it happened, a security guard named Thane Eugene Cesar had a weapon with the same caliber and was right behind RFK when the shooting began. Remarkably, even though he admitted having drawn his gun and many witnesses reporting hearing shots from more than one weapon, no one ever asked to examine his gun [8].
Acoustics expert Van Praag tested an H&R 922 of the kind Cesar had and determined that an H&R 922 had been fired at the same time as Sirhan's [9]. Further indications of conspiracy extended to a couple, including a woman in a polka dot dress, who rushed away from the scene shouting, "We shot him! We shot him! We shot Kennedy!" [10].
RFK: Evidence of Conspiracy
William Turner and Jonn Christian [11] have produced a powerful case indicting Cesar for the crime. They concluded that Sirhan may have been firing blanks, which they support on the basis of witness testimony that his shots created long, visible flames, which are commonly produced by blanks, to insure that those in his field of fire — who actually killed Kennedy — would not be hit by a stray bullet.
That would mean that none of the bullet holes were made by shots from Sirhan's gun and, indeed, at least one witness reported seeing yet a third shooter in the pantry, perhaps as a back-up if Cesar failed. And the LAPD was very accommodating in destroying evidence that might have exposed those who shot him.
In fact, there are multiple indications that the CIA was involved. A hypnotist named William Joseph Bryan, was on the radio suggesting the assassin was probably "mind controlled" before Sirhan had been identified as a suspect. Bryan later boasted to several hookers that he worked for the CIA and had hypnotized Sirhan [12].
Sirhan's defense attorney, moreover, had just finished representing the CIA's contact with organized crime, Johnny Roselli, which may have been why he was so accommodating with respect to his client's guilt [13]. One way to insure a patsy will be convicted is to have your own man represent him.
Cesar himself had worked at Lockheed and Hughes Aircraft, both of which have extensive connections with the agency [14]. And even more strikingly, three prominent CIA officials—George Joannides, David Sanchez Morales, and Gordon Campbell—have been identified as present at the Ambassador.
Bradley Ayers, an Army captain assigned to the CIA at JM/Wave in Miami from May 1962 to December 1964, had met all three and identified them in film footage from the Ambassador [15]. Gordon Campbell had even been Ayer's case officer while he was working for the agency.
CIA operative David Sánchez Morales, who is suspected of having participated in the murder of both brothers.
Wayne Smith, who served as an ambassador with the Department of of State from 1957-1982 with JFK's Latin American Task Force, also knew Morales [16]. When he viewed the same footage as Ayers, he immediately recognized Morales. As he later told Shane O'Sullivan, "Bobby Kennedy is assassinated [and] David Morales is there? The two things have to be related" [17].
RFK: The Cover-Up
Ayers and Smith both confirmed the person in the film as Morales [18]. They were both emphatic. Ayers noticed his body language (his way of moving). James Richards, an expert on the CIA, provided me with a photo of Morales, who looks exactly like the Morales-look-alike at the Ambassador. I don't even think it's a difficult call [19] [20].
The George Joannides figure seems to be wearing a wig. Richards also sent me a photo of Joannides, which makes it obvious why he would have been wearing one: the man was virtually bald! While it has been claimed that Cambell died on September 19, 1962, he was Ayers' case officer from 1963-1964. Faking a death certificate would be far easier for the CIA than having an impostor working with Ayers.
The LAPD was not subtle in the destruction of evidence related to the crime. It destroyed the ceiling panels and door frames from the pantry on the ground they were "too large to fit into a card file" and burned some 2,400 photographs, including those taken by 15-year old Scott Enyart, who was standing on a table and took three roles of film [21].
When the department created a Special Unit Senator (SUS) to look into the case, it chose two officers who had ties to the CIA. They badgered witnesses who did not support the official line. One, Manuel Pena, had worked in Special Ops for the CIA. He was responsible for approving SUS interviews [22].
The Shadow of Dallas
David Sanchez Morales also appears to have been involved in the assassination of his brother, John, on November 22, 1963. He said to friends while drinking heavily that he had been in Dallas ("We took care of that son-of-a-bitch!") and in Los Angeles (where "We got the little bastard!") [23].
His involvement was confirmed by E. Howard Hunt, who told his son, St. John, that those who were responsible for the assassination of the 35th president included LBJ and CIA officials Cord Meyer, David Atlee Philips, William Harvey, and Morales [24]. Others who knew Lyndon well have also implicated him [25] [26]. And high-level involvement by the government has been confirmed by multiple lines of investigation.
There are more than 15 indications of Secret Service complicity in setting JFK up for the hit [27]. Two agents assigned to the limousine were left behind at Love Field. The flat-bed truck for reporters to that should have preceded the limo was cancelled. The motorcycle escort was cut down to four and was instructed not to ride ahead of the rear wheels. Open windows were not covered, the manhole covers not welded, and the crowd was allowed to spill into the street.
Most strikingly, the vehicles were in the wrong order, with the Lincoln first, when it should have been in the middle. This was such a blatant violation of protocol that any security expert could have detected it, which is undoubtedly why, when the Assassination Records Review Board (ARRB) asked for the Presidential Protection Records for other JFK motor-cades, the agency, instead of providing them, destroyed them [28].
The route was changed just days before the event and included a turn of more than 90°, in violation of Secret Service protocol. After bullets began to be fired, the driver, William Greer, pulled the limo to the left and to a halt [29]. At Parkland Hospital, agents got a bucket of water and a sponge and washed brains and blood from the crime scene [30].
The limousine was taken back to Ford and on Monday, November 25, the day of the formal state funeral, it was stripped to bare metal and rebuilt, including replacing the windshield, which had a through-and-through bullet hole, which spectators had noticed at Parkland and the Ford official responsible for its replacement confirmed, where the Secret Service would later produce yet a third windshield which had only interior cracks [31].
JFK: The "Magic Bullet"
Two wounds were widely reported on radio and television that day, a wound to the throat and a massive wound at the back of the cranium, which was caused by a shot that entered his right temple [32]. Both wounds were observed by many experienced physicians at Parkland Hospital. Charles Crenshaw, M.D., who closed JFK's eyes before he was placed into the bronze ceremonial casket, sent me drawings of the wound to the throat and of the exit wound to the head [33].
Malcolm Perry, M.D., who had made the incision, described the throat wound as a "wound of entry" three times during the Parkland press conference, which began at 2:16 PM [34]. The Warren Commission would cope with these problems by simply reversing the trajectories, turning the throat wound into a wound of exit, where the damage to the cranium was altered to make it look more like the effect of a bullet fired from above and behind [35].
The greatest problem arose from the discovery that, of the three shots it claimed to have been fired, one had missed and injured a bystander named James Tague. The FBI and Secret Service had concluded that each of the alleged shots had hit: that JFK had been hit in the back, that Texas Governor John Connally had been hit in the back, and that JFK had been hit in the head, which killed him.
Since one shot had missed, the commission now had to create an alternative explanation, claiming the bullet that hit JFK in the back had passed through his neck and exited from his throat, then entered the back of Connally, shattering a rib, existing his chest, damaging his right wrist and finally embedding itself in his left thigh, a most unlikely scenario that is known as the "magic bullet" theory [36].
To make the "magic bullet" theory remotely plausible, Gerald Ford (R-MI), a member of the commission, had the description of the wound to the back changed from "his uppermost back", which was already an exaggeration, to "the back of his neck", which would not become known to the public until the first releases from the ARRB [37].
Even The Warren Report (1964) located the hole in the jacket 5 3/8" below the collar and 1 1/8" to the right of its center seam and the hole in the shirt was 5 ¾" below the collar and 1 1/8" right of its center seam [38] — a location that corresponds to an autopsy sketch, an FBI sketch, the death certificate by the president's personal physician and even reenactment photographs by the commission's own staff.
JFK: The Cover-Up
A downward bullet at this location means that the throat wound and Connally's had been caused by other shots and other shooters [39]. Michael Baden, M.D., who chaired the medical panel for the the House Select Committee on Assassinations (HSCA), when it reinvestigated the crime in 1977-78, said, on the 40th observance of the assassination, that if the "magic bullet" theory were false, then there had to have been at least six shots from three directions [40].
It is not only false and provably false but turns out to be anatomically impossible, since cervical vertebrae intervene [41]. David W. Mantik, M.D., Ph.D., has shown JFK was hit four times—in the throat from in front, in the back from behind, and twice in the head both from in front and behind [42]. Connally was hit at least once from the side — as he was turning to the left — and at least one shot had missed. So Baden was right for the wrong reasons.
Mantik, moreover, studied the autopsy X-rays using the method of optical densitometry to determine the relative density of the objects whose exposure to X-rays had created the images [43]. He found an area at the back of the head that had been "patched" using material that was too dense to be human bone and that a 6.5mm metallic slice had been added to other X-rays in an apparent effort to connect the shooting with an obscure Italian weapon Lee Oswald was alleged to have used.
Lee Harvey Oswald framed for the assassination of JFK, where this photo was part of the operation. See Jim Fetzer and Jim Marrs, "The Dartmouth JFK-Photo Fiasco" (google).
Ironically, while the death certificates and the autopsy report state that JFK was killed by high-velocity bullets, the Mannlicher-Carcano only has a muzzle velocity of 2,000 fps [44]. Since high velocities are above 2,600 fps, the Mannlicher-Carcano does not qualify [45]. So the weapon that Oswald is alleged to have used cannot have fired the bullets that killed JFK.
JFK: The Controversy Endures
Even if the weapon had been far better, such as the M-1 on which he had been trained, the shots themselves were highly improbable. The interactive internet game, "JFK: Reloaded", which used a superior weapon with a properly aligned sight, a smooth trigger action, and no recoil and allowed endless practice sessions before attempting to hit the target, was won by a shooter who scored only a .782 out of 1.000, so he only scored a "C+" in attempting to replicate the shots [46].
That the simple expedient of locating where the bullet hit JFK's back is enough to establish the existence of a conspiracy has not inhibited those who want to obfuscate the facts. A controversy over neutron activation analysis persisted for years, as if discovering that bullet fragments found in the car had come from the same lot as those used by the alleged "assassination weapon" would show either the location from which they were fired or the identity of who had fired them [47].
One pseudo-documentary after another continues to be broadcast over the major networks based upon a film whose revision makes it impossible to reconstruct what actually happened in a determined effort to persuade the public that JFK was killed by a lone, demented gunman, even though the authentic evidence, once separated from the fabricated, refutes it [48], [49], [50] and [51]. The demise of the "magic bullet" alone establishes conspiracy.
What it means
Creating a false photographic record of the assassination was crucial to the cover-up. Had JFK been killed in a non-public setting, no one would have believed he had not been taken out by a conspiracy. As much thought was given to concealing the truth from the public as was given to executing the assassination itself. By removing some events and adding others, the home movie known as the Zapruder film became the backbone of the cover-up [52]. As long as it was taken to be authentic, it would be impossible to reconstruct the crime.
Among the most important reasons for recreating the film—which was done using original footage and sophisticated techniques of optical printing and of special effects—was removing the limo stop, which was such an obvious indication of Secret Service complicity. There were conflicts with the film from the beginning [53]. Today, evidence of fabrication is simply overwhelming [54], [55] and [56].
These discoveries have considerable impact on alternative theories of the assassination. The Mafia, which no doubt put up some of the shooters, could not have extended its reach into the Bethesda Naval Hospital to alter X-rays under the control of medical officers of the US Navy, Secret Service agents, and the president's personal physician.
Neither pro- nor anti-Castro Cubans could have substituted the brain of someone else for that of JFK. And even if the KGB had an ability to alter films equal to that of the CIA and Hollywood, it had no way to gain access to the Zapruder film. Nor could these things have been done by Lee Harvey Oswald, who was incarcerated or already dead.
Political implications
As Martin Shotz has observed, the purpose of the disinformation operation in the death of JFK is not really to convince the public of the official account but to create enough uncertainty that everything is believable and nothing is knowable [57]. The reasons are not difficult to discern for those who understand why he was taken out. He had evolved in office from a traditional cold warrior into a statesman for peace, which threatened the status quo.
JFK was threatening to cut the oil depletion allowance, which the Texas men regarded as their divine right. He had not invaded Cuba against the unanimous recommendation of the Joint Chiefs. He had signed an above ground test ban treaty with the Soviets against their unanimous opposition. And he was initiating the removal of American forces from Vietnam, where the chiefs believed that a stand had to be taken against the expansion of communism.
Bobby, JFK's Attorney General, was aggressively cracking down on organized crime. Jack was going to reform or abolish the Federal Reserve Bank (Fed) and, perhaps most of all, he was going to shatter the CIA into a thousand pieces. Lyndon wanted to be president of all the people and J. Edgar Hoover wanted to stay on as Director of the FBI. No one could have explained all of this as well as has James Douglass [58].
The policies he represented would have brought about significant change in the distribution of wealth and power, which they were unwilling to accept [59]. Once committed to the crime, they were intent that no one should ever pay for it, lest the public learn the truth about the institutions of their own government. When Bobby allowed that he was going to use the powers of the presidency to uncover the truth about his brother [60], it sealed his fate. And the lies continue.
James Fetzer
McKnight Professor Emeritus in the philosophy of science at the University of Minnesota Duluth; he taught logic, critical thinking and scientific reasoning for 35 years; founder of Scholars for 9/11 Trut
In addition to other activities, James H. Fetzer is also the editor of
assassinationscience.com
and the co-editor of
assassinationresearch.com
. He has a blog at
jamesfetzer.blogspot.com
and his academic web site is found at
http://www.d.umn.edu/ jfetzer/
.
[1] Jesse Ventura (with Dick Russell), American Conspiracies, Skyhorse Publishing, 2010.
[2] Shane O'Sullivan, Who Killed Bobby?, Sterling Publishing, 2008.
[3] Jim DiEugenio and Lisa Pease, eds., The Assassinations, Feral House, 2003.
[4] Jesse Ventura (with Dick Russell), Op. cit.
[5] Robert Geringer, The Assassination of Robert F. Kennedy.
[6] Jim DiEugenio and Lisa Pease, eds., Op.cit.
[7] Ibid.
[8] Ibid.
[9] Jesse Ventura (with Dick Russell), Op. cit.
[10] Jim DiEugenio and Lisa Pease, eds., Op. cit.
[11] Jonn Christian and William Turner, The Assassination of Robert F. Kennedy, Thunder's Mouth Press, 1978.
[12] Jim DiEugenio and Lisa Pease, eds. Op. cit.
[13] Ibid.
[14] Robert F. Kennedy, Spartacus Educational.
[15] Bradley Earl Ayers, The Zenith Secret, Vox Pop, 2006.
[16] Shane O'Sullivan, Op. cit.
[17] Ibid.
[18] Shane O'Sullivan, RFK Must Die: The Assassination of Bobby Kennedy, DVD (2007).
[19] David Sánchez Morales, Spartacus Educational.
[20] Bradley Ayers, Spartacus Educational.
[21] Jesse Ventura (with Dick Russell), Op. cit.
[22] Ibid.
[23] Noel Twyman, Bloody Treason, Laurel Publishing, 1997.
[24] Erik Hedegaard, The Last Confessions of E. Howard Hunt, rollingstone.com, April 5, 2007.
[25] Madeleine Duncan Brown, Texas in the Morning, Conservatory Press, 1997.
[26] Billie Sol Estes, A Texas Legend, BSE Productions, 2005.
[27] James H. Fetzer, ed., Murder in Dealey Plaza, Open Court, 2000, "Prologue".
[28] Final Report of the Assassination Records Review Board, 1998.
[29] Vince Palamara et al. in Murder in Dealey Plaza, A Book Review, 2000.
[30] Richard Trask, Pictures of the Pain, Yeoman Press,1994.
[31] Douglas Weldon et al. in Murder in Dealey Plaza, 2000; and James H. Fetzer, ed., Assassination Science, Open Court, 1998.
[32] "NOVEMBER 22, 1963: The Kennedy Assassination", NBC News DVD, Parts 1 and 2.
[33] Charles Crenshaw, M.D., in Murder in Dealey Plaza, 2000, Appendix A.
[34] Malcolm Perry, M.D., Ibid, Appendix C.
[35] The Warren Report, Government Printing Office, 1964; and Douglas Horne, Inside the ARRB, 2009.
[36] The "magic bullet" is lampooned in Oliver Stone's film, "JFK".
[37] Ford Made Key Change in Kennedy Death Report, The New York Times (3 July 1997), p. A8.
[38] The Warren Report, Op. cit., page 92.
[39] James H. Fetzer, Reasoning about Assassinations, International Journal of the Humanities 3, (2005/2006).
[40] Beyond Conspiracy, ABC documentary, 2003 (YouTube).
[41] David W. Mantik, M.D., Ph.D., in Stewart Galanor, Cover-Up, Kestrel Book, 1998.
[42] David W. Mantik, M.D., Ph.D., et al. in Murder in Dealey Plaza, 2000.
[43] David W. Matiik, M.D., Ph.D., in Assassination Science, 2000.
[44] As even Gerald Posner, Case Closed, Random House, 1993, Appendix A, has acknowledged.
[45] See, for example, Bullet Trajectory: Fact and Myth, by Mike Nelson.
[46] JFK: Reloaded, Wikipedia.
[47] Single Bullet Story, Wikipedia.
[48] James H. Fetzer, Distorting the Photographic Record: Death in Dealey Plaza, in The Great Zapruder Film Hoax (2003).
[49] David W. Mantik, M.D., Ph.D., and James H. Fetzer, Another Attempted Reenactment of the Death of JFK, November 21, 2008.
[50] David S. Lifton, in Moorman in the Street Revisited, Appendix, January 2009.
[51] James H. Fetzer, Dealey Plaza Revisited: What Happened to JFK?
[52] James H. Fetzer, ed., The Great Zapruder Film Hoax, Op. cit., "Prologue".
[53] See, for example, Jim Marrs, Surveyor: More than 1 man shot Kennedy, Fort Worth Star-Telegram (14 April 1978).
[54] John P. Costella, The JFK Assassination Film Hoax: A Tutorial.
[55] James H. Fetzer, Zapruder JFK Film impeached by Moorman JFK Polaroid, March 28, 2009.
[56] James H. Fetzer, US Government Official: JFK Cover-Up, Film Fabrication, April 7, 2010.
[57] E. Martin Schotz, History will Not Absolve Us, Kurtz, Ulmer, and DeLuca Book Publishers, 1996.
[58] James Douglass, JFK and the Unspeakable: Why he Died and Why it Matters, Abis Books, 2008.
[59] Peter Dale Scott, Deep Politics and the Death of JFK, University of California Press, 1996.
[60] David Talbot, Brothers: The Hidden History of the Kennedy Years, The Free Press, 2007.