.
http://www.ahmedquraishi.com/latest_col.php?id=104
Anne Patterson Blocks Shireen Mazari
US Ambassador In Pakistan Forces A Newspaper To Censor A Known US Critic
Finally, the Americans take their revenge. Dr. Mazari single-handedly threw cold water on Washington's plan last year to send a rabidly anti-Pakistani US army general as defense attaché to Islamabad. The Pakistani government quietly accepted the appointment. But Dr. Mazari broke the story and aborted the plan. When the new pro-US elected government seized power, Mr. Zardari's special assistant Husain Haqqani's first order of business was to fire Dr. Mazari from her official post. And now the US ambassador succeeds in blocking her column. Welcome to the Banana Republic of Pakistan where soon US ambassadors will have the right appoint presidents and prime ministers. Some say they already do.

By AHMED QURAISHI
Wednesday, 2 September 2009.
WWW.AHMEDQURAISHI.COM
ISLAMABAD, Pakistan—United States Ambassador Anne W. Patterson intervened with one of the largest newspaper groups in Pakistan to force it to block today a decade-old weekly column by a prominent academic and critic of US policies. Dr. Shireen Mazari, the former director of the Islamabad Institute of Strategic Studies and a mordant critic of US blunders in Pakistan and the region, was stunned when her column failed to appear in today's edition of the newspaper. This happened after the US ambassador sent a 'private' letter to the management of The News International, one of the largest English-language dailies of Pakistan. This is a new high for American influence inside Pakistan. Never before did a US ambassador manage to force such a change in a newspaper's policy. For those who are new to Pakistan, this is equivalent to having Maureen Dowd or Tom Friedman's column knocked off the pages of the New York Times because Dick Cheney does not like their criticism. Unlike Ms. Patterson in Pakistan, her colleague in London, ambassador Louis Susman, could never dream of achieving a similar feat by, say, convincing The Times of London to block a column by David Aaronovitch. Or the US ambassador in Moscow, John Beylre, Jr., who could never even think of forcing Komsomolskaya Pravda to do anything remotely similar. They have Vladimir Putin in Russian who knows how to protect his country's interest. Only in Pakistan, where American meddling has reached alarming proportions and risks turning this second largest Muslim country and the world's seventh declared nuclear-armed nation into another version of Latin America's banana republics where Washington has been known to change governments at will. The US achieved a feat last year when it forced the country's military establishment under a weak and insecure Pervez Musharraf to strike a 'deal' to forgive the questionable illegal wealth and other criminal cases against several Pakistani political figures in order to help them come to power in exchange for supporting US policies in Pakistan. Another major break for Washington is Pakistan's acquiescence in the construction in Islamabad of what will soon become the largest US embassy in the world. Recently, members of privately armed US militias have been spotted in Islamabad, in some cases roughing up Pakistani citizens, without the Pakistani government daring to take action. But blocking Dr. Mazari's column is a new high for American influence in Pakistani affairs. She especially earned the ire of the Americans last year when she single handedly threw cold water on US plans to post a notoriously anti-Pakistan US army general to Islamabad. It was March 2008 when the new pro-US government in Islamabad allowed Washington to post Major General Jay W. Hood as the Chief, Office of the Defence Representative in Islamabad. But Dr. Mazari broke the news of the appointment through her column, creating an uproar and forcing the Pakistani government to reject the appointment. Dr. Mazari held a press conference today at the Islamabad head office of Pakistan Justice Movement, or PTI, a political party headed by cricket star Imran Khan where she is a senior official handling foreign policy issues. Ambassador Anne Patterson is reported to have sent a letter to the management of the newspaper protesting at Dr. Mazari's writings, especially on the question of the presence of Blackwater and other private American militias on Pakistani soil. Interestingly, Ms. Patterson said she did not want to see her letter published in the newspaper and insisted it be kept private. It is also not clear if Ms. Patterson actually threatened legal action or other form of protest or pressure if the newspaper continued to publish Dr. Mazari's columns. The newspaper editorial team is said to be ready to publish the blocked column later, possibly with some editing. Frankly, no one can blame a newspaper for protecting its interest when the very government of Pakistan seems incapable of protecting the national interest. Had Pakistan had a truly nationalistic government in Islamabad, one that inspired confidence, I can imagine that any newspaper would have politely deflected undue pressure from a foreign diplomat. But the very fact that the column failed to run marks a victory for the US embassy and a fresh sign of the growing US influence and meddling in Pakistan's internal matters. It is not clear if Ms. Patterson sought the permission of the Pakistan Foreign Office before directly contacting a Pakistani newspaper to exert pressure. This is the fourth attempt by the US Embassy to silence Dr. Mazari, whose incisive political commentary based on her close brush with power corridors in Islamabad over the years has given the Americans and the Brits a constant headache. Her columns are fodder for those who advocate a more nationalistic and Pakistan-centric approach in dealing with Washington instead of the current approach where the United States is reaping strategic benefits at the expense of Pakistan's interests and stability. In 2006, the US ambassador at the time, Ryan Crocker, is reported to have warned Pakistan's foreign secretary Mr. Riaz Khokar, that he will consider Dr. Mazari's writings to be reflective of official Pakistani thinking because Dr. Mazari was heading a think tank financed by the Foreign Office. The US diplomat demanded Dr. Mazari, according to her, be removed from office or told to stop criticizing US policies. The foreign secretary resisted the pressure and Dr. Mazari continued her policy discourse. The interesting thing is that the first order of business for the present pro-US government in Islamabad after seizing power last year was to fire Dr. Mazari. Her ousting was engineered by Mr. Husain Haqqani, Pakistan's ambassador to Washington who is widely known in Pakistan as a staunch American apologist. Many jokingly call him 'America's ambassador to the Pakistani embassy in Washington.' So it was no surprise that Dr. Mazari was fired as soon Mr. Haqqani's government came in power. I personally faced a similar situation when a US diplomat telephoned me in November 2007 to accuse me of spreading anti-Americanism on the state-run PTV. My crime was to start a series of talk shows discussing how our ally the US turned Afghanistan into a hub for anti-Pakistan forces in the region. The lady US diplomat used a cheap trick to intimidate me when she asked, 'Does Musharraf know what you're doing?' My answer was, 'Does President Bush know when US media frequently runs anti-Pakistan articles?' Dr. Mazari is not disheartened by this episode. 'They might have knocked me off this time,' she told me today after her press conference, 'but the last round will be mine. The Americans can't gag me in my own country.' And that is exactly what the newspaper, The News International, has assured her of.
© 2007-2009. All rights reserved. AhmedQuraishi.com & PakNationalists Verbatim copying and distribution of this entire article is permitted in any medium without royalty provided this notice is preserved.
.........................................................................................................................................................................
.
http://www.ahmedquraishi.com/article_detail.php?id=787
see pdf map:
http://www.reliefweb.int/rw/fullMaps_Sa.nsf/luFullMap/52E23D6634AB818BC125731B0049AA53/$File/ithaca_FL_pak070716.pdf?OpenElement

ALERT: America Targets Pakistan And Silences The Critics

Dr. Shireen Mazari has had the honor of being one of the targets of the US Embassy in Islamabad particularly since 2008 when in her columns she broke the news of US Army's General Hood coming to Pakistan and the 11 conditions that the Pakistani government was quietly planning to accept granting unfettered access in Pakistan for US personnel with no legal restraints.
By Shireen M. Mazari
Wednesday, 2 September 2009.

WWW.AHMEDQURAISHI.COM
ISLAMABAD, Pakistan—While US diplomats target their critics in Pakistan with a new ferocity, the US media and politicians target the Pakistan's nuclear and military capability.
Taking the latter first, Dr. Khan had barely gained his "freedom" when that murderous former Vice President Dick Cheney, in a pre-taped interview to Fox News (30 August), declared that the Obama Administration should use the CIA to find out what Dr. Khan was up to! Cheney also expressed pride in the Bush Administration's aggressive use of drones in FATA!
So should we assume that the increased presence of Blackwater and other unidentified US personnel in Islamabad may also have Dr. Khan as a possible target?
Nor was it just Cheney firing off on one of America's obsessions – Dr. Khan – while quite unconcerned about the massive proliferation that the US continues to Israel (this is all now part of the published and available data in case the US embassy accuses this scribe of falsehood again).
More irritating than disturbing, has been the story in The New York Times (NYT), citing unnamed senior administration and congressional officials (of course when we cite similar sources, US officialdom is not amused), accusing Pakistan of modifying the Harpoon missiles given to the Pakistan navy to enable to hit land-based targets.
Had the NYT bothered to do some basic research they would have realized that Pakistan has no need to modify the old Harpoon missiles when they already have far better land-based missile systems already battle-tested and in their arsenal. As it is, the Harpoon does not have the range that would be required to hit land-based targets.
The question that arises then is why plant this story now – apart from the continuing US effort to undermine the Pakistan's military capability and keep the military institution under pressure (or so they assume)?
One reason may have to do with putting pressure on the Pakistan Navy to give its go-ahead to the US request, forwarded by Pakistan's Ministry of Defense to the Naval Chief, to allow them to build a landing strip near Gwadar (their own miniport facility) where US marines can land "some stuff" ostensibly as part of their anti-narcotic activities. So far there has been no response from the Pakistani side. Why they can't do that at the existing facilities in the area is the question some Pakistanis are asking?
Interestingly, in relation to the Pakistan Navy and the Harpoon issue, there are also unconfirmed but reliable reports that the Special Services Group Navy (SSGN) is constructing operational facilities in Gharo, Sindh (close to the Indus delta, south of Thatta) which are purpose-built to serve as a base for an army unit – comprising halls, residential units and storage facilities. Some years back the Navy had decided to shift the SSGN headquarter (PNS Iqbal) from the dockyard to a coastal area, but Gharo was not the likely sight at the time. Because there has been a sudden increase in assistance to the SSGN from the US, questions are being raised whether this shifting of the SSGN to Gharo is actually a ruse to allow US Marine "trainers" to arrive there in large numbers on the pretext of training the SSGN commandos in newly-acquired weapons and tactics? So, the old carrot and stick approach – assistance and then the ridiculous Harpoon story – continues to be at work. What is disturbing here is that perhaps this whole Gharo "deal" is being done at a micro tactical level with the overall military high command not totally in the know. Certainly, it merits a closer examination by the military leadership and more transparency.
Clearly, the Americans do not understand the ordinary Pakistani. Their interaction with the ruling elites has led them to assume that this elite, with its tendency towards subservience and a constant gaze towards Washington (with a few exceptions) is reflective of the Pakistani nation at large. But, to their dismay, they are finding out otherwise even as they infiltrate into the bureaucratic and academic set ups in Pakistan. Again, subtlety having never been a strong American trait, they are responding to negative responses of ordinary Pakistanis in the usual ham-fisted manner in an effort to silence the critics. This writer has had the honor of being one of their targets especially since 2008 when stories regarding General Hood and the 11 conditions relating to unfettered access in Pakistan for US personnel with no legal restraints broke on the front pages of The News.
But even earlier, when Mr. Riaz Khokhar was Foreign Secretary, the US embassy had sought to have me either silenced in terms of my column or removed from the Institute of Strategic Studies - or else the embassy would assume that I was reflecting (heavens forbid) the official views of the Government of Pakistan. That is why some readers may recall for a while at the bottom of my column there was a one-liner stating that the views expressed were my own. Full credit to Mr. Khokhar for standing his ground, but I knew it was simply a matter of time when I would be liberated from all official strangleholds.
Now, once again, the US Ambassador, has turned her guns on this scribe as well as some electronic media hosts – all of whom have been exposing the increasing muscle flexing by the growing number of non-diplomatic Americans now in Pakistan – especially the notorious Blackwater – now re-christened Xe Worldwide. Just for the record, whatever has appeared in these columns regarding this group and the dubious Creative Associates International Inc (CAII) has been gleaned from Western media sources including the Deutsche Presse-Agentur (DPA), but then verified from reliable local sources. It is interesting to see how the more the US penetrates Pakistani officialdom, the more the saner elements within this officialdom show their anger and frustration and reveal to ordinary Pakistanis the wholesale handing over of the country to Washington.
Especially with the Blackwater issue refusing to die down in the media despite a strange silence in Parliament and in spite of threats of multiple types from the yet-to-be-expanded US embassy in Islamabad; new revelations are made on a daily basis about US shenanigans in Pakistan. Here in Pakistan it has got to the stage where one is not sure who is an "official" American and who is not. After all, the guard who abused Pakistan and an SHO in the diplomatic enclave was a member of the US government; but who were the three Americans who beat up a Pakistani citizen, Mohsin Bokhari, in Islamabad's Aabpara last week? After using violence against this citizen they did eventually apologize, but the police refused to register a case because they felt that if the case registered by the SHO of the diplomatic enclave had no impact in terms of justice – thanks to the pusillanimity of the present Ministry of Foreign Affairs setup – it would simply be a waste of their energy in the month of fasting to register yet another case of violence by Americans against a Pakistani citizen.
Further, as the growing disaffection hits the more conscientious Pakistanis in officialdom, what should one make of the information (from frustrated police officials) regarding four Americans initially arrested on Friday, 25 August, at FIA headquarters, Peshawar Morrh, Islamabad with unlicensed automatic weapons (seven MI-6) and no identification – although the arresting officials say they were "kala pani" (Blackwater) personnel around 14:45. When they were brought to the Margala police station, SP Nasir Aftab, who had previously been serving in the diplomatic enclave, also arrived, followed by US embassy's security officer, a retired Pakistan army officer, Captain Ijaz. The latter abused and threatened the policemen and in front of SP Aftab had the four Americans, with no diplomatic identity, released from custody. When the SHO protested, SP Aftab also adopted Captain Ijaz's tone and later confessed he was helpless as he had orders from "above" for the release of these American law breakers. Incidentally, if the US Administration has no links with Blackwater anymore, why is the US embassy in the forefront of interceding on their behalf? So how much pressure will we all be able to endure and when will we all be silenced one way or another? If the Americans understood us they would realize that the Pakistani nation cannot be silenced into submission despite its leadership.

This article was supposed to appear today in The News International but did not due to reported pressure from the US Embassy in Islamabad.
© 2007-2009. All rights reserved. AhmedQuraishi.com & PakNationalists Verbatim copying and distribution of this entire article is permitted in any medium without royalty provided this notice is preserved.
...........................................................................................................................................................................
.
http://www.ahmedquraishi.com/article_detail.php?id=785
US Hummers Enter Pakistan, Undercover American Soldiers Swarm Islamabad
By AHMED QURAISHI
Monday, 31 August 2009.
WWW.AHMEDQURAISHI.COM
ISLAMABAD, Pakistan—Undercover armed Americans are swarming the Pakistani capital in the latest sign that the elected government has allowed Washington to dispatch what is believed to be a large number of American special operations agents and contractual security guards, including the infamous Blackwater private militia.
This comes at a time when whistleblowers within the government and the military are reporting the arrival of a large number of US Marines in Pakistan. Some reports put the figure at 1,000 US soldiers, much of whom are thought to be arriving as part of the massive expansion of the US Embassy and four consulates across the country. While the US embassy continues to deny this, new buildings are under construction to house security teams. The expanded US embassy is supposed to become the largest US embassy in the world.
Above is an exclusive picture taken by a source at the entrance of Port Qasim near Karachi, showing US Hummers being transported out of the facility. According to the source, the shipment was not destined for Afghanistan. The picture was taken on Aug. 19, 2009 and being released here for the first time.
The latest evidence of the growing American military presence in the Pakistani capital is the arrest of four Americans carrying automatic weapons in a part of the Pakistani capital that foreigners seldom visit.
The four were arrested in Sector G-9 of Islamabad in the evening of Saturday, Aug. 29.
A police picket stopped two cars carrying the four Americans who refused to explain why they were carrying sophisticated automatic weapons in the capital city. Diplomats are not supposed to carry weapons because their security is the responsibility of the host government, and security guards are not supposed to be carrying weapons outside the embassy except during official assignments. The four were taken to a police station for interrogation but were released when two retired Pakistani army officers showed up and threatened police officers of dire consequences.
The police established that the four Americans carried diplomatic status and were part of the US embassy staff.
When I called today US embassy spokesperson Richard Snelsire about the incident, he refused to comment and referred me to the Pakistani Ministry of Foreign Affairs and Pakistani police.
"Do US diplomats normally carry weapons?" I asked.
Mr. Snelsire's reply was, "Only if they are permitted" to do so by the Pakistani government. But he avoided commenting on the incident or explaining whether the four were diplomats.
The spokesman's reaction confirms suspicions that private US security guards are active in Pakistan. For obvious reasons these guards do not come under the cover of US Department of State employees in Pakistan. This could be one reason why US embassy spokesperson declined comment on the story since the presence and the activities of the four armed men might be beyond the purview of the US embassy in Islamabad.
There is strong evidence that the private US mercenary army, Blackwater, has also established office in the Pakistani capital. Authorities have received several complaints of ill mannered military-type westerners misbehaving or recklessly driving by.
The Pakistani capital was the scene of at least two incidents recently where armed American diplomats verbally and physically assaulted Pakistani police officers. In one case, newspapers called for expelling an armed US diplomat who cursed and swore at the host country. The Pakistani government, which is known to be pro-American, refused to take action.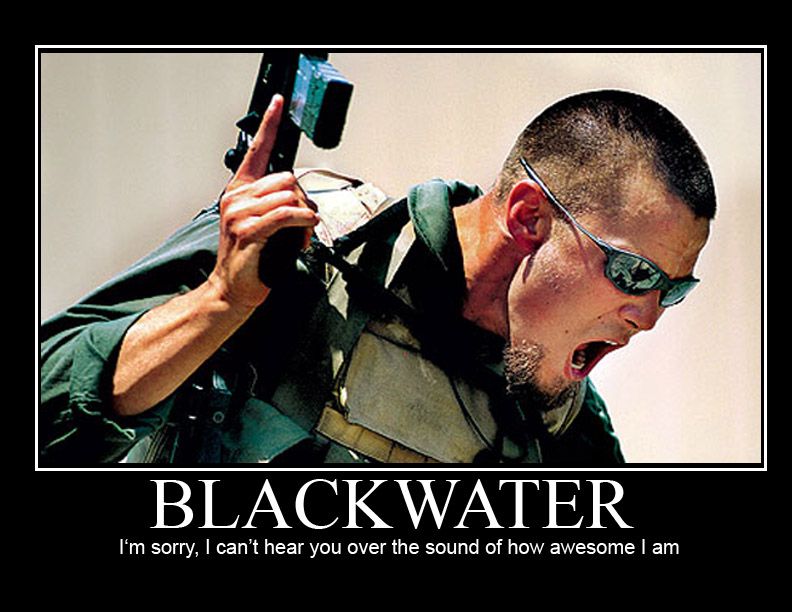 The Americans appear to have recruited a large number of retired Pakistani army officers, in addition to quietly hiring Pakistani civil servants without making any of this public. A famous government university professor in Islamabad who is active in US media campaigns against Pakistan's nuclear program has also been hired as a consultant. Government employees cannot offer their services to foreign governments but this is happening now under an increasingly weak Pakistani state and government.
Who Is Inviting US Military
To Pakistan
There are indications that the PPP government and some other politicians, like Nawaz Sharif, are encouraging the Americans to get involved in domestic issues especially as a hedge against a powerful Pakistani military. Politicians are aware they have led the country to a national failure on all fronts since the general elections in February 2008. The public mood is gradually turning against them. This has stoked the rumor mill about disgruntlement within the Pakistani military regarding the failures of the politicians.
Washington is spending nearly one billion dollars to expand its Islamabad embassy. On completion, the US embassy in Islamabad will become the largest in the world. Interestingly, both the government, led by President Zardari, and the opposition, led by Nawaz Sharif, refuse to question why Washington has been granted exceptional concessions to construct an imperial-size embassy and how at least 18 acres of the most expensive real state in the capital has been handed over to the Americans for this purpose at throwaway prices.
© 2007-2009. All rights reserved. AhmedQuraishi.com & PakNationalists Verbatim copying and distribution of this entire article is permitted in any medium without royalty provided this notice is preserved.